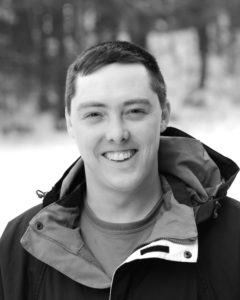 New England Vettes is a small, family owned, restoration and repair facility located in the quiet, rural town of Southwick, MA. The shop is run by owner, Corvette restoration specialist and enthusiast, Wyatt Tyler who performs all of the in house work.
Wyatt has been specially trained and has over 15 years of experience in working on Corvettes including Top Flight and various other prestigious award winners. He has a vast knowledge of all makes of Corvettes and valuable experience with restoring these special vehicles to NCRS specifications and guidelines. Over his career, Wyatt has completed some exceptionally complex Corvette restorations. He handles every aspect of the restoration process from disassembly of the car, to body work and fiberglass repair, painting, chassis restoration, general maintenance, engine, transmission, and rear end rebuilds as well as coordinating any other needed work with well trusted vendors, and more.
New England Vettes' clientele have seen how Wyatt's passion for restoration work and attention to the smallest detail can make a world of difference in the restoration process. For customers hoping to win Top Flight Awards or others just prepping a daily driver, you can be sure that you will receive excellent customer support, frequent communication, reasonable pricing, transparent billing, expert consultation, and strict adherence to Corvette guidelines and NCRS standards.
From their first consultation appointment with Wyatt to the final pick-up, New England Vette customers will be satisfied with the level of service they receive. It is important that Corvette owner restoration goals are met in a timely and cost effective manner. For many years, Wyatt's business has operated with little to no advertising and instead has relied solely on word of mouth referrals. New England Vettes is now branching out to the internet will be happy to provide new customers with referrals upon request.